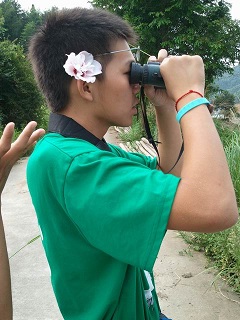 Lijian Guo,
Visiting Scholar, Northwestern University
Kanatzidis Group, Exploratory Synthesis
Phone: x 7-6135
E-Mail: lijian.guo@northwestern.edu
Office: GG19


B.E., Materials Science and Engineering
Northwestern Polytechnical University,
Xi'an, China, 2015

M.E. Student, Materials Science
Northwestern Polytechnical University,
China, 2015


Research
I joined Professor Kanatzidis group as a visiting student in October 2017. My research involves crystal growth, characteration of novel Li-containing compounds and the fabrication and assessment of gamma-ray/ thermal neutron dectector.