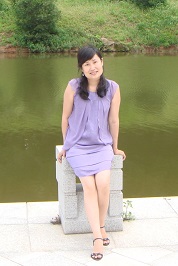 Li Wang, Ph.D.
Visiting Scholar, Northwestern University
Kanatzidis Group, Thermoelectric Materials
Phone: x 7-6335
E-Mail: 447993380@qq.com
Office: GG13

Ph. D., Semiconductor Photocatalytic Materials
Nankai University, China, 2007

Post Doctoral, Second Harmonic Generating Materials
Xinjiang Technical Institute of Physics and Chemistry, Chinese Academy of Sciences, 2012

Professor, Inorganic Solid State Functional Materials
Xinjiang Normal University, Urumqi 830054, China, 2012
Research
I joined the Kanatzidis Group as a visiting Scholar in September 2014. I aim to create high efficiency thermoelectric materials that possess high electronic conductivity, high thermopower and low thermal conductivity in the same material.