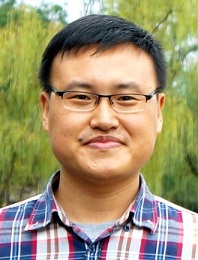 Bo Jiao, Ph.D.
Visiting Scholar, Northwestern University
Kanatzidis Group, Perovskite Solar Cells
Phone: x 7-6135
E-Mail: bojiao@mail.xjtu.edu.cn
Office: K256

Ph.D, Xi'an Jiaotong Univesity, China
Associate Professor


Research
I joined the Kanatzidis goup as a visiting scholar on March 2016. My research interest includes the thin film fabrication and its application in optoelectronic devices, such as solar cell and light-emitting diodes. Now, I focus on the development of novel solar cell based on lead-free perovskite material.